After medical and technical challenges I've finally uploaded the interview with Ben Greenfield.
It was great. Answered most of the questions that you sent in.[ez_two]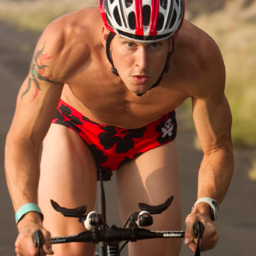 [/ez_two]
[ez_two_last]Here are some of the topics we covered.
How much training do you really need?
What is the best diet for a triathlete?
What training and diet are best for younger and older athletes?
Is fasting useful for triathletes?
How to keep running at mile 18 of the Ironman marathon
Swimming secrets
Coconut cream, caffeine
and much much more!
[/ez_two_last]
It was a great call. You can download it here:
Ben Greenfield Timeless Triathlon Interview
(Right click and choose "save link as" if you want to download it and listen on your MP3 player.)
Here are the steps to get Ben's Triathlon Dominator Program and the special bonus that he talks about on the call.
1. Click on this link to buy the program.
https://timelesstriathlon.com/go/dominator.php
(When you buy using the link above, I will get some commission :-))
2. Send your receipt to Ben letting him know that you were referred by Krsnendu
(He gives you his email address in the program so you can ask him any questions you have.)
3. Receive the special nutrition package that he normally only gives to his private coaching students.
4. Tell all your friends to listen to the interview. Email, tweet, share on facebook, shout from the mountain tops… whatever inspires you.
This offer will be taken down soon.
Click here to get "Seven Secrets to Triathlon Success" and get training tips by email.